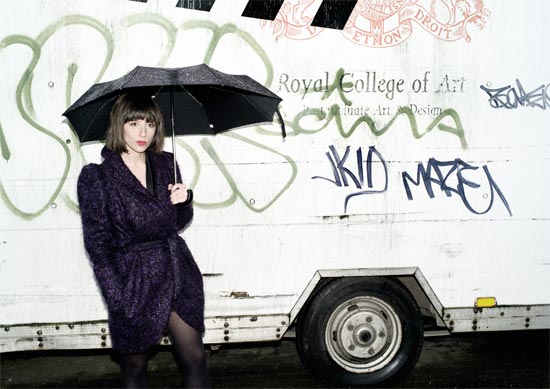 *AHEM*
Dear Romina,
I adore you. The structure, the architextural detail of your garments, the balanced proportions - OH MY! And this film? Darling, its wonderful. I could watch it over and over and over *cough* already have *cough*
I loved your latest collection. Heck, I love all your collections. Girl crush alert? Mhmmm.
AW09? Yep. I died. The corsetry and peplum and general... Can't put it into words. Just check out Romina and you'll totes understand.
<3 R <3 O <3 M <3 I <3 N <3 A <3
(Be proud. I spent time colour formating and bolding and filling your name with hearts to symbolize my undying gratitude for your awesomeness)
And the S/S that dropped into my inbox earlier this week from the bigwigs behind RK?
 *+*+*+*+*+*+*+*+*+*+* AH. MAZ. ING. *+*+*+*+*+*+*+*+*+*+*
(I'm starting to get known for saying ah-maz-ing. It's like Rachel Zoe and "I die" and Paris Hilton and "That's Hot"
XXX
ON A NON ROMINA NOTE: Happy Halloween! I want to know what you all went as ;)
FUNNY AINDREA MOMENT OF THE DAY: Went out for milk and bread. Came back with new cardigan, shoes on order, Mary Kate and Ashley's Influence (how late am i?!?) and 4 magazines. Oh Aindrea, you do make me chuckle.
ALSO. CHECK ME OUT POSTING REGULARLY. Lets see how long this will last. Ha, I joke!